14 Jun 2012
A day at Bristol Big Green Week (with presentations by Tim Smit, Kevin McCloud and Rob Hopkins)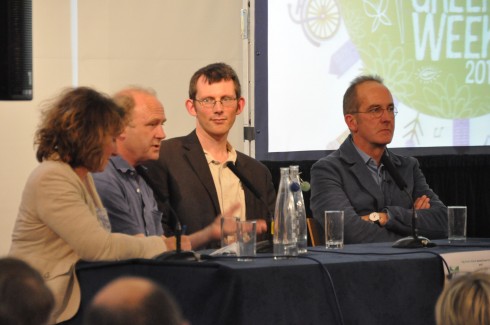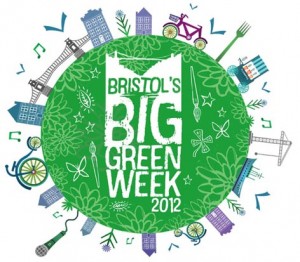 I spent a very enjoyable day at Bristol Green Week yesterday. Green Week is a celebration of green ideas and thinking in Bristol, which has featured a wildly eclectic mix of talks, workshops, music, comedy, films, walks and much more. I arrived midway through the week's festivities, to participate in two events. The first was a screening of 'In Transition 2.0', shown as the third in a series of films under the somewhat uninspiring banner of 'Documentary Evidence'. Apparently Monday's had attracted 30 people, and Tuesday's just 4, so it was suggested that I might want to temper my expectations in terms of attendance. In the end over 40 people came, and the whole thing went really well.
After the film we had about 40 minutes of discussion and questions, including questions about broadening Transition's appeal, whether it matters if it is called Transition or not, and many others that I can't remember any more. People really enjoyed the film and the story it had to tell about where Transition has gone in the past 5 years and where it may yet go.
Then I was over to @Bristol for an event called "Regeneration for Real: on the ground and in your mind".  An odd title, but the near sell-out event went really well. It was chaired by Juliet Davenport of Good Energy, and featured Tim Smit of the Eden Project, Kevin McCloud of TV's 'Grand Designs' and a practicing architect, and myself (there is a great review of the evening here).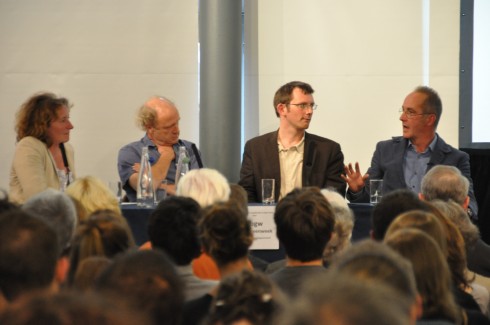 I spoke first and here is my talk:
Then Tim Smit, and you can hear what he had to say here.
Finally, Kevin McCloud spoke, and here is what he had to say:
There wasn't that much time for questions, but there were some good ones, about how we accelerate change, how communities can unlock land on a meaningful scale, and one developer who spoke about how he now saw how communities needed to be at the centre of development that happens in their community. It was a great fun evening, very energetic.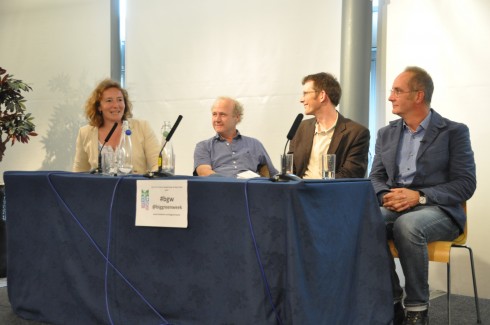 Then, after hanging around for a bit to talk to people it was a mad dash to the train, and back home. Had I been able to stay around for the whole week I would have been able to see the electric bike races up Park Street, seen Vivienne Westwood talking about climate change, gone on 'Bristol's Biggest Bike Ride', done a course on keeping chickens, gone to a gourmet cider-tasting and gone to a permaculture day. Oh well, there's always next year.
[All photos apart from the second one by Darren Hall.  Thanks for that Darren].