Communicate 2012, Bristol
Date October 25th, 2012
Time 15.45-16.45
Venue Passenger Shed at Brunel's Old Station, (next to Temple Meads station).
Place Bristol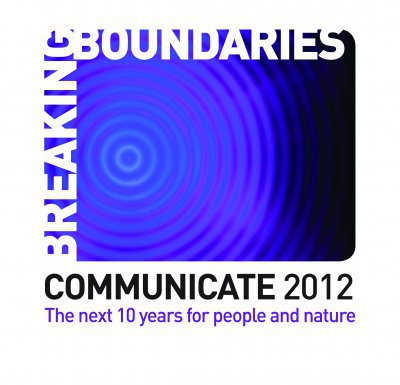 "2012 marks the tenth anniversary of Communicate: a decade of sharing best practice, building relationships, and striving to improve how we communicate the vital messages about the conservation and protection of our natural world. While much has been achieved in the past ten years, it is crucial that we don't rest on our laurels; the need to raise awareness of the threats to biodiversity and the environment and to translate this awareness into meaningful action is more pressing than ever. At Communicate 2012 we aim to go beyond our comfort zone and break the boundaries of environmental communication – crossing the barriers to engagement; challenging the divisions between sectors; overcoming the chasm between awareness and action – and look ahead to the next ten years for people and nature".
You can read more about Communicate 2012 here.