4 Mar 2010
"Genuine resilience results from expanding the human footprint". Discuss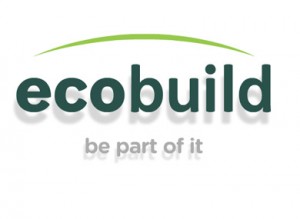 There have been critiques of Transition in the past, such as the Trapese Collective's one, or other more ranty online versions, usually from the very deep green Left, who argue that unless it can get rid of capitalism/economic growth [insert personal pet political issue here] first then it is unforgivably naive.  It was interesting therefore, at EcoBuild 2010 at Earl's Court on Tuesday, as part of a session called 'Sustaining Transition Initiatives', to hear a talk by Alastair Brown of mantownhuman give a talk attempting to put the intellectual boot into Transition.  It was coherent, articulate, well illustrated … and utterly mistaken.
Brown was the last of 4 speakers, the previous ones having been myself, Liz Cox of nef and Mark Brown of Transition High Wycombe, who gave a great explanation of the difficulties they are facing trying to make Transition work in a commuter town.  Brown's talk was a great setting out of the cornucopian technofix school of thinking, so prevalent in architecture and planning schools, where architects can magic new cities into creation in complete defiance of the laws of thermodynamics, a la Paul Romer.  There are no limits to growth, he argued, we will never run out of energy, we always step off onto a better one.
The problem is you see that environmentalists have so convinced themselves and others that the game is up that they are stifling the very creativity that a bright, shiny new future depends on.  The idea that the world can have "too much growth" he argued, is based on a very pessimistic view of humanity.  As 'solutions' all that Transition and the green movement offer is censure and restriction, making people feel guilty, whereas what we need is a more expansive point of view.  He said that we need to be building new cities based on creativity, not a vision of the world where people are isolated on their allotments (!).  It was a staggeringly uninformed presentation, with no sense of limits to growth, and with a distinct lack of the word that, alongside energy scarcity and climate change, make his gleaming new vision so unattainable, debt.
The chestnut however came at the end of his talk, one line of text that topped a slide with images of gleaming new cities and an industrial urban future.  "Genuine resilience results from expanding the human footprint".  This remarkable piece of illogic summed up the whole talk…  I am still trying to figure it out.  Following his talk I got to give a short response, which challenged most of the points he had raised.  The first question from the audience however provided a more succinct and pertinent critique of this critique.  A slow speaking, Russian-sounding gentleman said "I think you have great guts coming here with such bollocks".
So anyway, here's your homework.  "Genuine resilience results from expanding the human footprint".  Discuss.