21 Dec 2009
Transition Town Totnes Celebrates Emerging as one of DECC's Low Carbon Communities
I am delighted to be able to announce that Transition Town Totnes has been selected as one of 10 'first movers' in the Department of Energy and Climate Change's 'Low Carbon Communities Challenge', which I introduced here when it was launched in late September.  The scheme was run on incredibly tight timeframes, as any of the many other Transition initiatives who applied will attest, and it was a miracle, given the timeframes, that anyone got any bids together at all.  The 'second movers' will be announced in January. 
To put my Transition Network hat on for a few moments, and in spite of being part of the bid writing team for Totnes, I still stand by my comments in my review of the Government's Low Carbon Transition Plan, where I said that what England and Wales need is something like the Climate Challenge Fund that operates so successfully in Scotland.  A pot of £10 million to be distributed to 20 projects is great for finding valuable research projects and for boosting some of the initiatives that just need some support in order to be able to 'tip', but it doesn't come close to supporting the work on the ground that could happen, and is so badly needed, right across Britain.  Another thing which I think is great about the CCF north of the border is that, unlike the Low Carbon Communities programme, it isn't directly competitive – the funding stream is ongoing for the 3 year life of the CCF and communities which weren't ready to bid into it right at the start can learn from other communities' experiences while developing their thoughts.
The fact that over 300 applications were received by DECC, and that there were over 500 expressions of interest, many from Transition initiatives, is an indicator of the groundswell of activity across the country, with Transition initiatives, Low Carbon Communities, CRAG groups and so on.  All of this needs the kind of support available in Scotland, where groups can apply for anywhere between £1,000 and over £1,000,000 for core costs and for funding for projects.  Transition Network has worked with DECC to do all it can to make the Low Carbon Communities programme as community focussed as possible, with Peter Lipman sitting on the programme advisory board – but this certainly doesn't mean that we won't also continue to lobby hard for a scheme like the CCF to be set up in England, Wales and Northern Ireland as soon as possible.
Anyway, with my Totnes hat back on, we are delighted that TTT is now able to step up to a new level in terms of the depth and reach of its work, and to be able to be part of this vital research into the ability of Transition to bring about effective and long lasting behaviour change when given some meaningful level of support. Here is the summary of the proposal Totnes made;
Transition Town Totnes (TTT) is a community-led organisation which has inspired an international movement of communities exploring responses to climate change.  Following extensive community consultation, TTT has produced the first 'Energy Descent Action Plan' (EDAP) and this LCCC project will contribute significantly to its implementation.  Because of the many changes already underway in Totnes we are applying to be first movers.

'Transition Streets' has 4 stages.

Behaviour Change: to support deep cultural and behavioural change, TTT will initially select 15 streets, involving a minimum of eight households from a wide cross section, to participate in our successful programme, Transition Together. This programme, designed to inspire practical change at the community level, successfully piloted in Totnes, offers quantifiable reductions in energy consumption, food, transportation, water and waste.  This ensures households have achieved all affordable reduction measures and have the intrinsic motivation and social support to take them to the next stage.
Energy Efficiency: on commencing Transition Together, householders will fill in the Home Energy Check form provided by the Energy Savings Trust (EST) and receive a bespoke home energy audit. They will apply for highly subsidised energy efficiency measures through our partnership with South Hams District Council's (SHDC) 'Cosy Devon' scheme, overseen by Energy Action Devon (EAD), including loft and cavity wall insulation, and in some cases, secondary glazing and external wall cladding. EST will provide us with baseline and completion data for the research element of this part of the project.
Renewable Energy: one participant from each Transition Street will complete training in assessing suitability for household microgeneration, offered by Devon Association for Renewable Energy (DARE), and participants' houses will be assessed. If houses are suitable for solar PV we will offer £3000 towards solar PV installations along with significant savings on the unit cost of systems due to bulk purchase and upfront payment to a solar PV installer. For low income households SHDC will offer further grant aid and low interest loans through their partnership with Wessex Reinvestment Trust. Houses not suitable for PV will be encouraged to consider alternative forms of microgeneration.  DARE will provide before-and-after energy data for each house as part of the research element of the project.
Community Awareness: Totnes Civic Hall is central to life in the town. In partnership with Totnes Town Council (TTC), SHDC and Devon County Council (DCC) we propose an energy retrofit of this building with our matchfunding to the tune of £50,000 to provide solar PV. The savings thus generated will be used to support further projects, with a public digital display showing the significant energy savings being made. In addition, 'Open Streets' event will showcase some of the upgraded houses so that the public can see what the project has achieved.

This model of educating and empowering people to decide for themselves how best to decarbonise their lives is one with huge implications for how Government tackles climate change in communities, offering genuinely bottom-up engagement coupled with ongoing behaviour change.
Also, here is the press release TTT put out today to announce the news..
Totnes's Aspiration to become a 'Low Carbon Community' receives Government boost.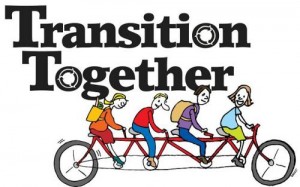 A warmer, brighter, solar powered New Year could be coming to your street; that is if you and some of your neighbours would like to be part of a highly innovative project called "Transition Streets". Transition Town Totnes is celebrating the news that it has been selected as one of only 8 communities across the country to be given £500,000 by the Department for the Environment and Climate Change to accelerate their move towards becoming a low carbon community. Energy and Climate Change Minister Joan Ruddock said "we've had more than 300 communities register with the Low Carbon Communities Challenge, so there's a real appetite out there to save energy to help tackle global warming and save money on fuel bills. Communities like Totnes will help to develop the policies we need in the future to make the successful transition to a low carbon economy."
The project, called "Transition Streets", will bring together groups of neighbours in streets across the town. It will help them to become knowledgeable about how to reduce their own energy use and reduce their carbon footprint. They will get free or very low cost loft and cavity wall insulation and draughtproofing, and advice on what type of renewable energy might be best suited to their house. Those households who decide to invest in solar photovoltaic panels on the roof will be given grants towards purchase, and they could be free to low income households. Any house with solar PV panels fitted on their roofs will benefit from lower electricity bills and the high Feed in Tariff which the government is introducing next April to encourage individual households to move to renewable energy.
Transition Town Totnes will be working with Totnes Town Council , South Hams District Council, Devon County Council, the Energy Saving Trust and other partners who specialise in energy savings and renewables. During the life of the scheme they expect to work with about 350 houses in Totnes. The project also includes Totnes Civic Hall, which currently has little insulation and uses over £6000 a year in electricity alone. Deputy leader of Totnes Town Council, Tony Whitty commented "this is fantastic news for the whole community. We will be working to match the grant of £50,000 from this project with the help of DCC so that we can make a real difference to our use of energy on this 50 year old building. The council is pleased to be working in partnership with Transition Town Totnes to get dwellings in our community better insulated and where possible fitted with renewable energy sources".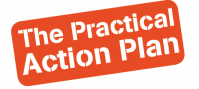 Rob Hopkins, the founder of the Transition Town movement, which began in Totnes and now involves thousands of communities across Britain and the world commented: "this is a really historic moment for both Transition Town Totnes and for the town itself. We have been engaging people across the community for the last 4 years in addressing the twin challenges of peak oil and climate change. We have managed with very little money and a great many volunteers. This grant will enable us to make a real difference to a very wide range of people. From January, we will be recruiting the first 15 Transition Streets where up to 10 households in each street are willing to work together to reduce their use of carbon and their fuel bills".
The formal launch of the project giving more information will be in January and TTT will be hoping to involve a balance of types of houses across the town. Transition Town Totnes began in 2006, and now supports a range of projects, including the community's 'Energy Descent Action Plan', which is due to be published in January 2010.