25 Jan 2013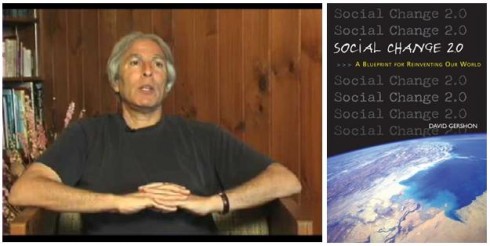 David Gershon's book 'Social Change 2.0' has been one that quite a few people involved in Transition have found useful and insightful, so I was delighted to be able to have a conversation with him recently.  My discussion with him will be spread over 2 posts, one today and the second part on Monday.
David, thank you very much for joining us.  I wondered if we could start by you just introducing yourself and saying a bit  about who you are and what you do?
I have been a change agent, I guess you would say, for at least 30 years.  My work has been around an idea called empowerment, in particular, 'second order change', which is another way of describing transformative social change.  I have engaged in a number of initiatives of different sizes and scales from the household and block level up to the global level, and I've also applied this to working with organisations that want to engage.